Five days of a high-profile trial are not all that's slipped into the lens of Ben Anthony's documentary shoot for the National Geographic Channel. The British filmmaker tells Beyond90Seconds.com his primary focus has been on the experiences of the former members of Strong City gathered at the criminal trial of Wayne Bent in Taos last week and today.
Bent's trial began December 8 and was expected to conclude on Friday. The jury is expected to return to the courthouse today to resume deliberating Bent's fate.
In an interview lasting just over 34-minutes conducted on Saturday, December 13, Anthony tells Beyond90Seconds.com about his experience covering the trial last week. He shares unique insights on a story that he has covered for more than a year.
In the audio interview here, Anthony:
explains how he felt shunned by current members of Bent's church for most of last week.
shares how this documentary will take a different approach than "The End of the World Cult" and "Inside a Cult".
describes a reunion between the alleged victim "Healed" and Wayne Bent.
discusses his previous documentaries and describes the types of topics he most enjoys pursuing.
shares what he thinks the lack of a verdict last week could mean is happening inside the jury room.
explains why his camera has been focused on KOB-TV's Jeremy Jojola.
details how former and current Strong City members have interacted in Taos.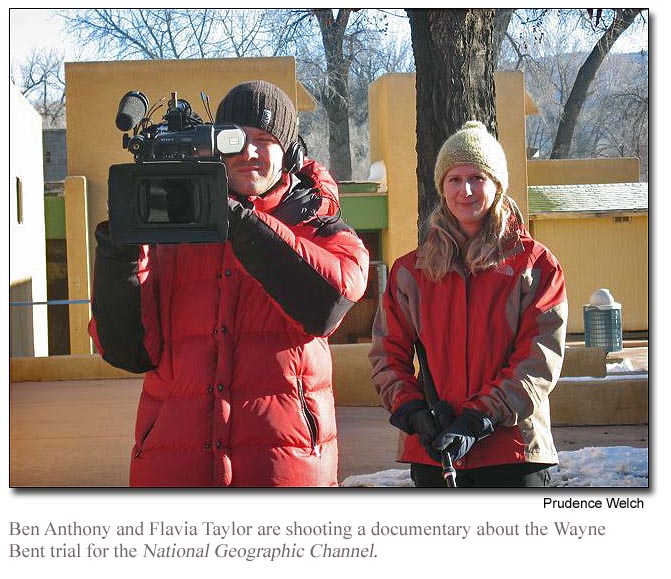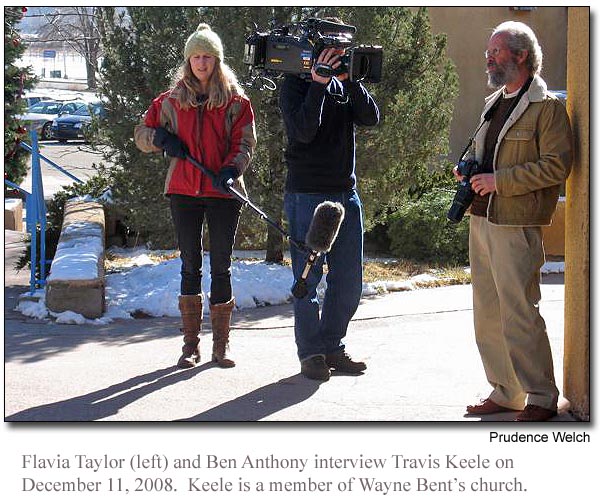 archive: Ben Anthony interview (1)