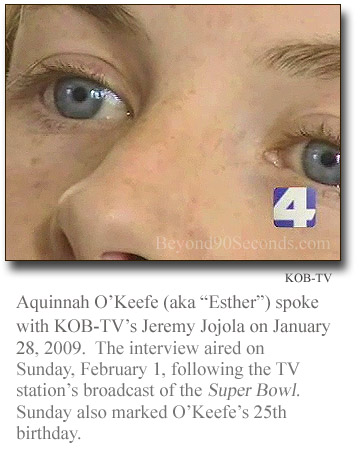 Just hours before authorities removed Aquinnah O'Keefe (aka "Esther") from a "cult" compound in northeastern New Mexico last Wednesday, KOB-TV's Jeremy Jojola conducted an exclusive interview with the young woman.
O'Keefe, who said she'd not eaten since December 30th, had been fasting to protest the imprisonment of Wayne Bent (aka "Michael Travesser).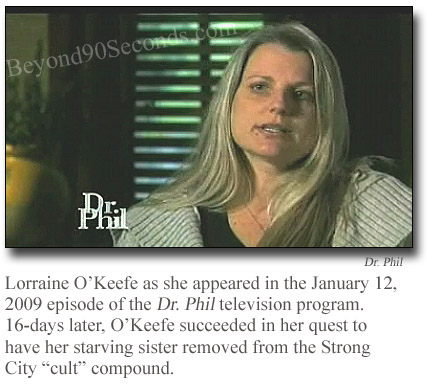 O'Keefe's sister is now overseeing her care. Last month, Lorraine O'Keefe appeared on the Dr. Phil television program. The episode was titled, "Family Cult, part 2" (watch an excerpt of that episode here).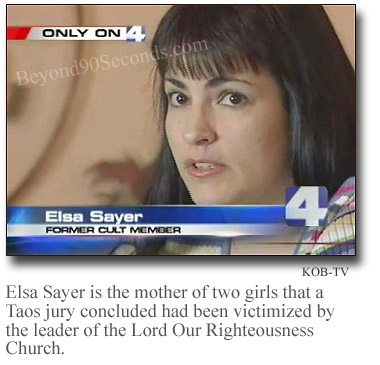 Jojola's report also included an interview with Bent's son and an exclusive interview with Elsa Sayer. Ms. Sayer is the mother of Wayne Bent's two teenage victims.
[wpvideo 6JxETp2z w=350]