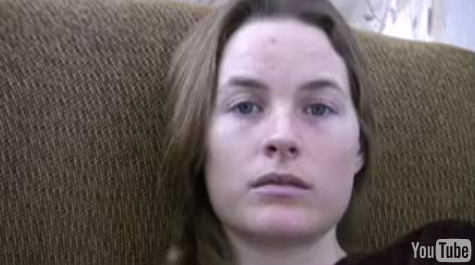 Just as I was about to post this story, a reader tipped me off to a new video on strongcity.info featuring "Esther". The video is nearly ten minutes in length and appears at the conclusion of this post.
***

As regular readers of this blog well know, there is mounting concern for the health and welfare of a New Mexico young woman who has reportedly been fasting for about a month.
"Esther", as she is called at the compound known as Strong City, is a member of the Lord Our Righteousness Church. The LOR's leader, Wayne Bent, was convicted last month of second-degree criminal sexual contact of a minor and two counts of contributing to the delinquency of a minor.
Esther has reportedly been "starving herself" since Bent was sent to prison.
Early this morning, Esther's sister posted twice in a comment's section on Beyond90Seconds.com. In her first post, "Lorraine" shared that she is the person who requested that law enforcement check on Esther's welfare. Sheriff's deputies performed the welfare check just yesterday.
Feeling that Lorraine's plea deserves to be lifted from the depths of a comment section, I've decided to create this post so that her words can, hopefully, find a larger audience.
Lorrain's 1st comment, 4:24am (PST), January 27, 2009
I am extremely sad and deeply troubled about the state of my sister Aquinnah O'Keefe (Ester)and yesterday requested the welfare check of her by the sheriffs department;I also contacted the DA's office. She is very weak and gave them a statement stating she refuses all medical and civil intervention and refuses any resuscitation should she become unresponsive. This statement was signed by seven cult members as witnesses to her desire and "religious right" to conduct this fast without any medical or civil intervention.I am at a quandry, trying to get a grip on the standing by and allowing Aquinnah to die because she has a religious "right" to do so. If she were standing with a gun to her head(which she is…) would we allow her to do so because she has a religious right???? She has been so indoctrinated in this since she was a small child she lacks the capacity to truely make a sound decision. Her mother Hanifa is responsible for this and some day SHE will stand accountable. The legal system IS NOT the villian here. Wayne Bent reaped what he sowed. This group only accepts this truth when it pertains to the "world" yet they feel they are exempt from this principle. "Cause and effect" was preached over and over ,yet somehow Wayne is exempt from this principle also. "There is no such thing as a victim," do they remember this???? Why now is Wayne a victim???? When do you accept that this IS God's will that Wayne is in prison???? The Lord works in mysterious ways…. I don't remember Jesus making an appeal to Caesar or complaining he was "tortured" as Wayne recently stated in his last letter. Wayne's followers are incapable of seeing these truths. Wayne has done GREAT damage to many lives and those who feel sympathetic know only a fraction of what has transpired throughout these many years. I hope my sister Aquinnah O'Keefe will not die over this and that we can intervene. I will continue to work toward this. Any help would be GREATLY appreciated. Aquinnah is my fathers fifth daughter, the age of my own children. I nursed Aquinnah as a baby, strange as that may seem to some,I feel she is like my child in this way.To think she is wasting away on the verge of death is unacceptable. Please help me, I live in New York state, I am not very popular out there and need some feedback, what do I do???? Any legal advice that is sound??? I will make more calls today.
Lorrain's 2nd comment, 4:27am (PST), January 27, 2009
P.S Mine and Aquinnah's father died in 2000. He was NEVER part of this and tried VERY hard to get them out of there. He would never have tolerated this.
And now, the video featuring Esther that's just been posted on strongcity.info, via youtube:
[wpvideo A5sHLQyx w=320]