Live weather PTZ camera can pan 360 degrees
(Near West Kelowna, British Columbia) The SassePhoto Live Weather PTZ Camera is a state-of-the-art Pan Tilt Zoom camera atop a summer cottage owned by my good friend Christian Sasse.
The camera is located in the La Casa Cottage Resort along the northwest portion of Okanagan Lake, British Columbia.
Christian purchased the camera in late August 2021 and started live streaming to YouTube, Facebook and Happs in early September.
The idea for using such a camera was born out of discussions during the 2021 wildfire season. Christian, his wife Rosana, and their neighbors were twice evacuated due to the approaching White Rock Lake Wildfire.
While his standard home security cameras provided helpful insights during the wildfire evacuations, Christian wished he had a view to the north where the approaching White Rock Wildfire was threatening to crest a ridgetop. He also considered that it would be helpful if he could see the area upslope, behind his home that quickly rises into forestland.
Long story short, Christian ultimately opted for high resolution PTZ camera. The camera can be panned 360 degrees, allowing for views in every direction. That means it can also showcase marvelous moments in nature, including sunrises and moonrises over Okanagan Lake, the night sky, and even an osprey nest!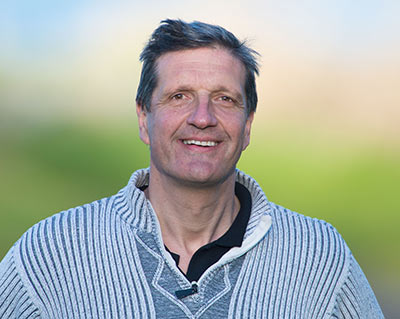 Christian says the camera will also feature severe weather events, including lightning storms, winter storms, as well as nearby road conditions.
Most of the time, though, conditions are calm. So, please share in this delight of high desert scenery livestreamed in Quad HD (2K); that's quadruple the resolution of 720p!
This livestream often includes music, too. As of this writing in September 2021, the music is provided by Ruesche-Sounds. It lends a relaxing feel to the SassePhoto PTZ Weather Camera Livestream experience!
ADDITIONAL INFO
Christian Sasse is well known for his bald eagle photography. His Facebook page has nearly 200,000 followers.
Christian is also the Astronomer-in-Charge for iTelescope. In 2011, he shattered a world record when he imaged the furthest object from earth using an "amateur sized" telescope.
His innovative night sky photography has been exhibited at the Science Center in Singapore, and featured by National Geographic.